Surveys are a great way to map your visitors' personas, simply by asking them who they are. Then, you can use this information to personalize their experience accordingly.
With Trendemon's surveys, you can create questions and answers for any type of audience to get to know your visitors better. You can create multiple questions, choose who will see it and where the campaign will be displayed on the website.
Based on the responses visitors filled out on your surveys, there are several actions you can take:
1. You can create an audience based on the answers to the questions and then create a campaign just for that group. Example: Let's say you have 3 answers in your surveys, you can create an audience of all the users that answered the 1st answer, then you can create another campaign that only they will see.
2. Retargeting campaign on your ad network – Create an audience by the answers and then run a retargeting campaign to bring back that group.
Creating the survey is like creating any other campaign, First, choose the layout you want to use and the question/s and answers –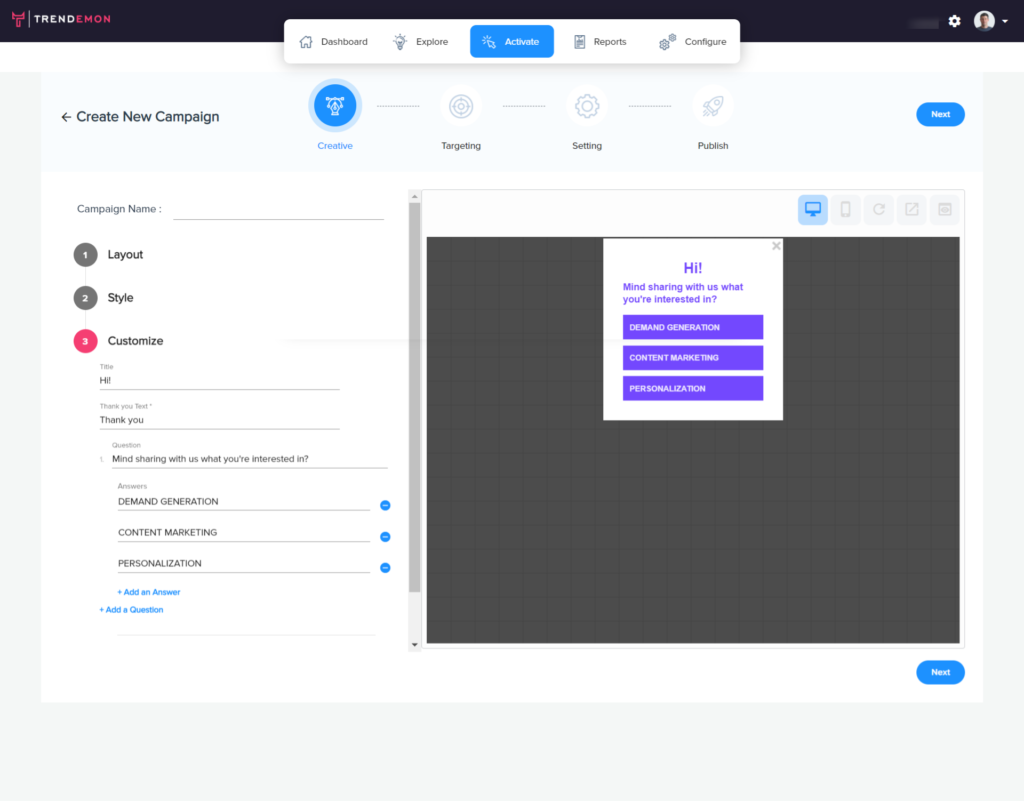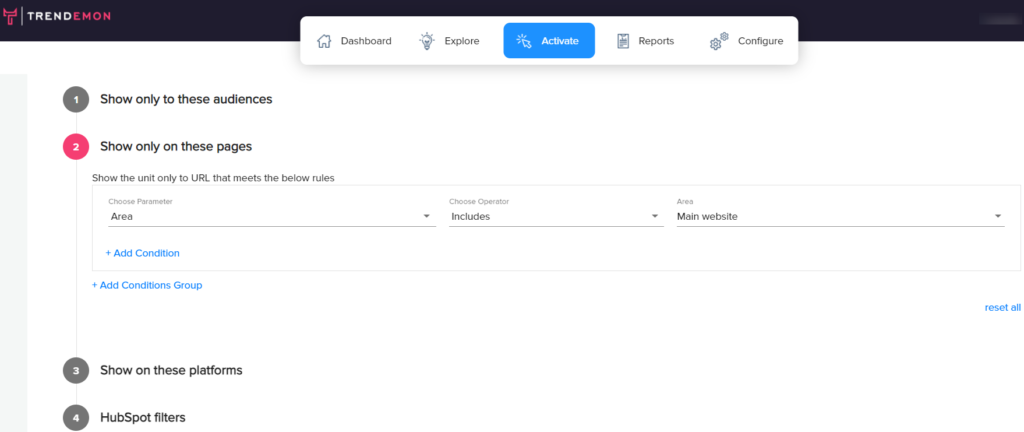 In the publish screen you can see the preview of settings and the unit itself.